• Your own website • 100 photos • Video • Visitor comments
• On the world's favourite search engine
WebVilla
specialise in creating websites that increase bookings for our clients. That's why we allow you to attach and update your own photos online and give you space for 100. Why not add a video, or maintain a page of your best visitor comments. We submit you to all the major search engines, then our unique
searchMAX
system works constantly to enhance your listing position. And we offer free ongoing advice and coaching in
eMarketing
to help you bring in the bookings.
See examples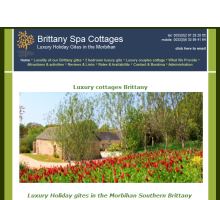 Beautiful Designs
WebVilla offers a flexible approach to design with the aim of providing you with the highest quality design possible within your budget. Most clients use a selection of our off the shelf designs, each of which have a range of customisation options to create something individual or personal. In fact we recommend this approach, though many clients wish to upgrade at a later stage to something more bespoke.
We can help here too by partnering with design agency
Griffen Mill
, who are trained and quality assured by WebVilla to customise designs for our clients. See
www.brittanyspacottages.com
for example.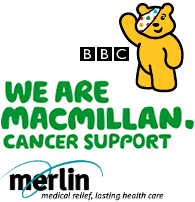 Results of our "VAT" Charity Appeal
We are delighted to declare the results of our charity appeal, which raised over £7,500 between December 2008 and January 2010. The money has gone to support Macmillan Cancer Care, BBC Children in Need and Merlin Disaster Relief.
For more details click here